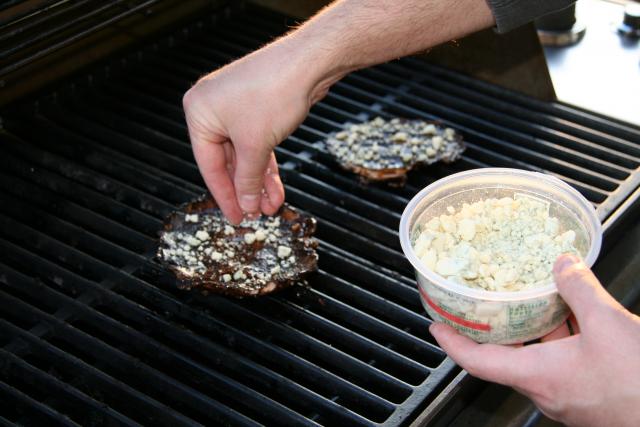 I'm not generally a big fan of mushrooms. I don't love their texture, they freqntly have a dirty taste, and i don't really care for the idea that I'm eating the sexual reproductive organs of a fungus. (sorry-but it's the truth!) That said, I was quite reluctant to try my sister-in-law's Portabella burgers she was kind enough to make for one of our family events. Well, I'm glad I tried them. To this day, they are still on my list if "favorite things I've ever eaten." Thanks to heather for this great recipe.
Note: For those meat eaters out there, don't turn your back on this just because it's not a real burger. The way this is prepared, it has PLENTY of flavor, and because it's a Portabella mushroom, it almost seems as if you're eating a steak burger. Give it a chance-You'll be glad you did.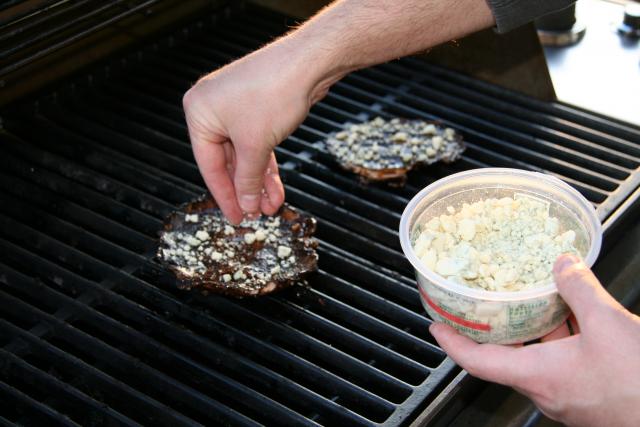 Ingredients
Large Portabella Mushroom Caps - Stemmed & Gills Removed (I find this recipe is enough marinde for abou 2 large mushrooms)

3tbs Balsamic Vinaigrette

1TBSP Olive oil

1tsp Minced fresh garlic

½ tsp pepper

¼ tsp salt

¼ cup crumble blue or gorgonzola cheese. (gorgonzola is not as pungent-our prefered cheese)

1 tsp Worcestershire sauce

2tbs light mayo (optional - we use a bit of low fat ranch instead)

whole wheat buns
Instructions
In a small bowl, combine balsamic vinegar, olive oil, garlic, pepper, salt, & worcestershire sauce. Whisk together. Place mushwoom caps in a shallow dish. Baste marinade onto caps, flip caps and baste other side. pour the rest of the marinade into the dish and refrigerate for 1 hour, turning and recoating mushrooms occasionally. Grill portabellas over medium heat for about 4 minutes on the first side, then 3 minutes on the other. you want them to be sft, but nor crubly. Near the last two minutes, baste the caps with a bit more balsamic, and Worcestershire sauce. The add a bit of BBQ sauce if you'd like and top it off with some blue or goronzola cheese. Serve on a whole wheat bun with tomatoe. ENJOY!
Notes
Do NOT cook your mushrooms too long. They will get rubbery! EW! No one likes a rubbery mushroom!