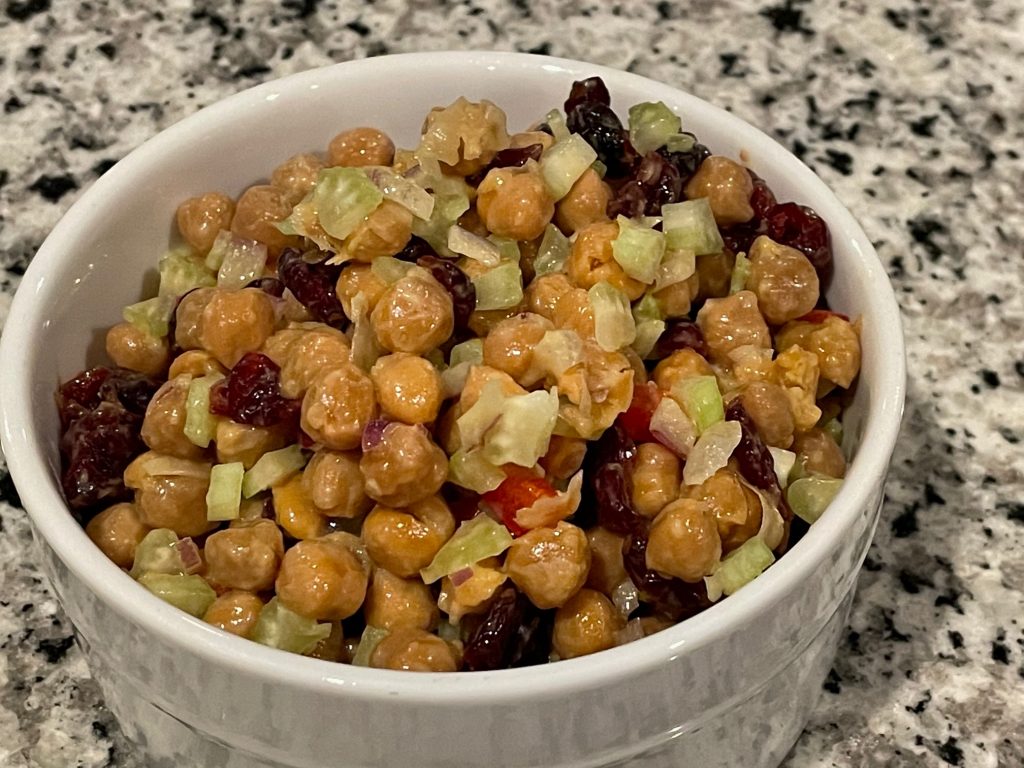 I only put recipes on my site that I love, and this is no exception. Whether you're a Whole Food, Plant Based person, vegan, vegetarian, or meat eater, you will love this healthy & delicious recipe. It makes a great side, is good in a wrap, or eaten straight as your main entree. 
NOTE: To cook dry chickpeas in a pressure cooker, rinse dry beans and make sure there are no stones. Add them to the pressure cooker with 1″ of water covering them. Set the pressure cooker to manual and cook at pressure for 50 minutes. Allow to sit for 10 minutes, and then release pressure.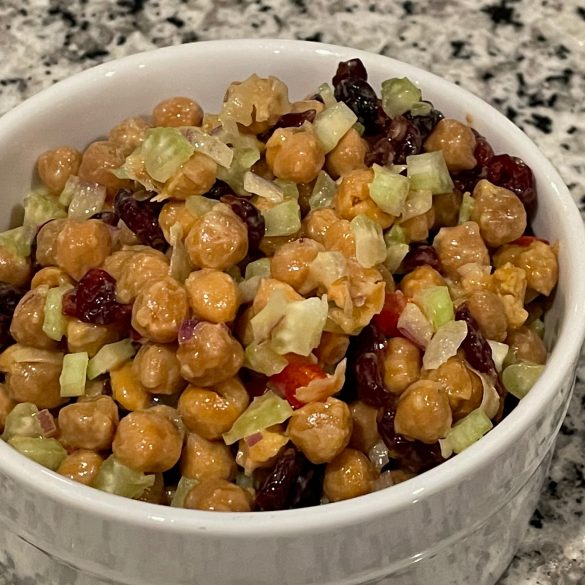 Ingredients
1lb dry chickpeas, cooked

3 celery stalks, chopped small

1/8 red onion chopped very small

1/2 red pepper, chopped small (optional)

1/2 cup plain vegan yogurt (or enough to coat all beans to the consistency you enjoy)

1-2Tbsp dijon mustard

1-2tsp poultry seasoning or "makes it taste like chicken" seasoning

1/2 cup dried cranberries
Instructions
Combine all ingredients. You can mash the chick peas or leave them whole. If you choose to mash, I recommend adding the yogurt and seasoning, then smashing the chickpeas, and add the chopped ingredients last.