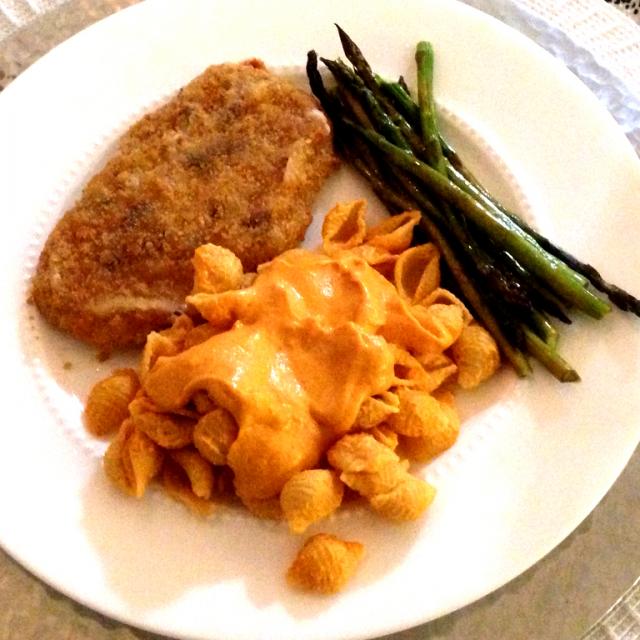 I was at my friend Olivia's house while her friend Ashley was making us an amazing vegan dinner.  Part of the dinner was this cheese sauce that we had over mini bowtie pasta.  Though I didn't agree that it tasted EXACTLY like a cheese sauce, it was very very good vegan mac and cheese recipe.  I've been a vegatarian for many years, and GOOD vegan mac and cheese recipes are very hard to come by.  Thanks Ashley for this wonderful recipe.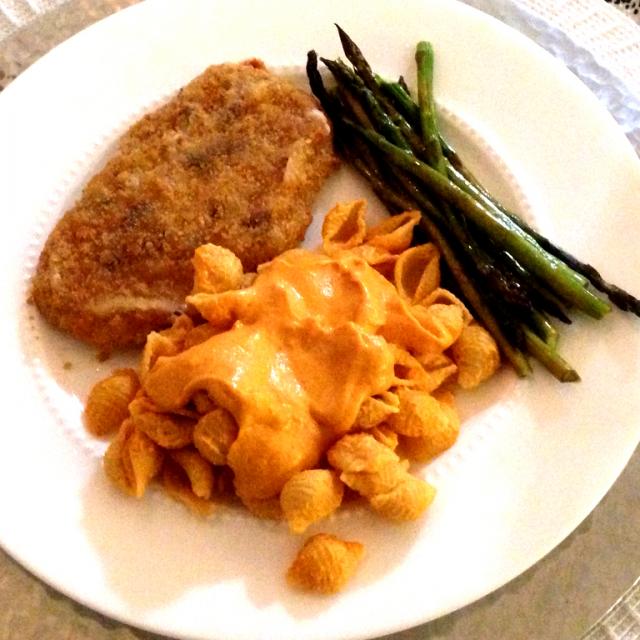 Ingredients
1 cup water

1/2 cup raw cashews

1/4 cup drained pimientos or roasted bell peppers (skin & seeds removed)

1-1/4 tablespoons fresh lemon juice

1/8 cup nutritional yeast

1 tsp salt

1 tsp onion powder

1/4 tsp dry mustard

1/8 tsp garlic powder

2 red peppers, top removed & ribs & seeds remover for serving suace.
Instructions
Combine all the ingredients in a blend and process until completely smooth and no orange flecks remain. Pour into  medium saucepan and place over medium heat.  Cook, stirring almost constantly for 18-20 minutes, or until the sauce is very thick, smooth & creamy.  Stored in a  covered container in the refrigerator, left over sauce will keep for 5-7 days.
Notes
This sauce will thicken when chilled.  The cold sauce makes a delicious spread for crackers or chips, or it can be used as a sandwich filling. If you want to reheat the sauce, warm it gently over low heat.  It will thin out a nit as it warms.  If you prefer, you can replace the pimientos with 1/4 cup well cooked carrots.