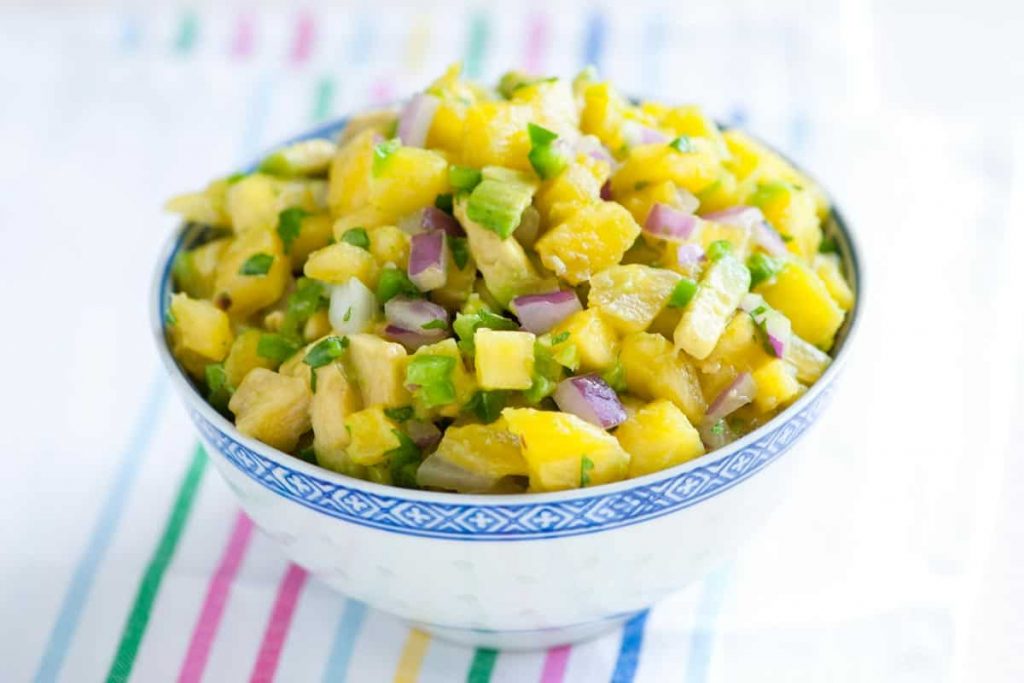 Concetta and I came up with the recipe as the perfect topping for our "honest tom's" inspired fishless tacos. While this recipe is amazing when made with fresh pineapple, it's just about as good when using canned pineapple – and quite a bit easier!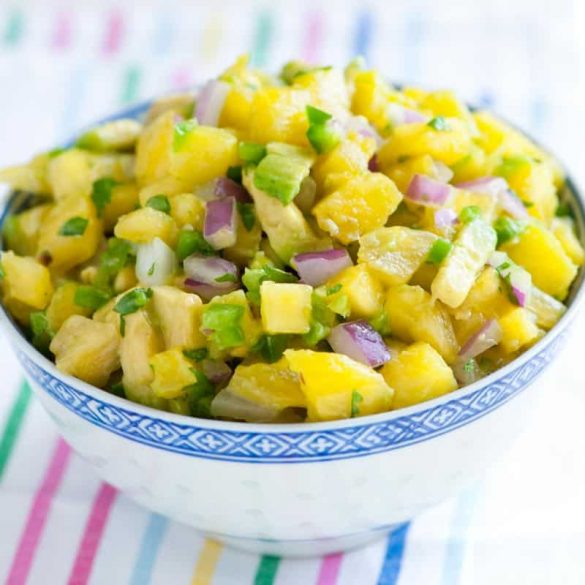 Ingredients
1 can cubed pineapple - chopped slightly smaller (or two cups fresh pineapple)

1/2 red onion, finely chopped

1 jalepeno diced

1 lime, juiced

small handful chopped cilantro
Instructions
Combine all ingredients in bowl. Let sit in the refrigerator. Allowing it to sit before serving gives it a better flavor.