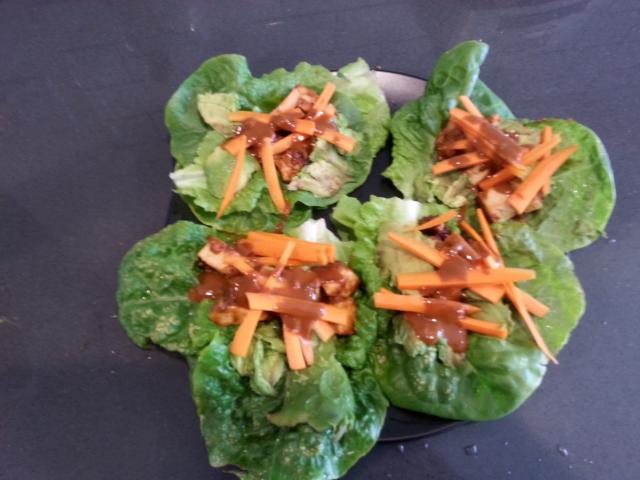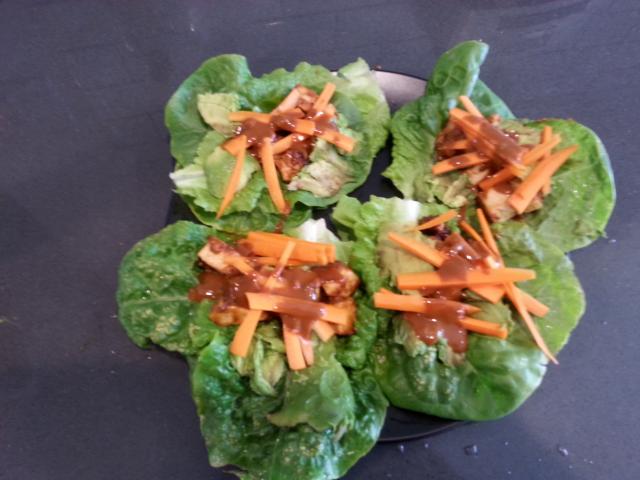 In the office, I was speaking to my cousin Evan about the honey my bees in Elkton, MD make. The honey is absolutely amazing! Evan was telling me about a new recipe he made with it, and though I haven't had it myself, it sounds awesome….so here it is. Thanks Evan! (Photo shows Asian lettuce wraps Evan made with this sauce recipe)
Recipe yields 3/4 cup.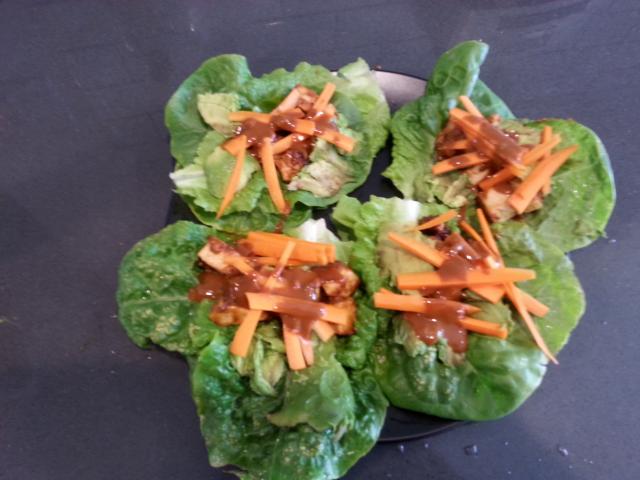 Ingredients
5 tablespoons creamy raw almond or peanut butter

1/4 cup reduced-sodium tamari, or soy sauce*

3 tablespoons honey

1 tablespoon fresh lemon juice

1 garlic clove, minced

1 to 2 teaspoons hot sauce sauce, to taste (Trader Joe's Red Ripened Jalepeno Sauce, or Siracha)

*For a soy-free sauce, try using coconut aminos instead
Instructions
Combine the almond butter, tamari, honey, lemon juice and garlic in a medium bowl, and stir well to combine. Add the hot sauce one teaspoon at a time, tasting as you go until the desired spiciness is reached. (Be careful– I found two teaspoons to be pretty darn spicy!) Pour over your favorite veggies or noodles, and enjoy immediately. Store any leftover sauce in a sealed container in the fridge for up to 3 days.