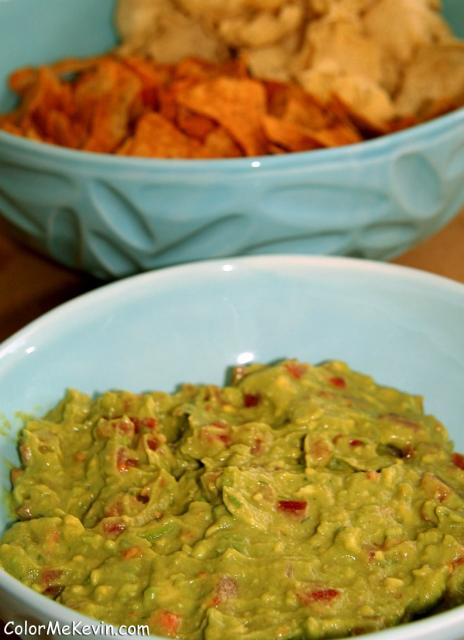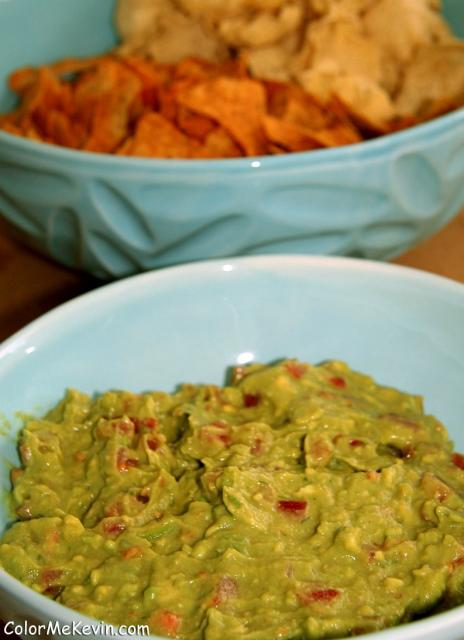 This is my version of a guacamole recipe taken from an OLD Better Home and Gardens recipe book. There was a section for "great "game" party" recipes, meant for things like the Superbowl, etc. GREAT Guacamole Recipe! For years, I omitted the onion all together, but I think I'm going to start putting in a small amount of finely chopped red onion.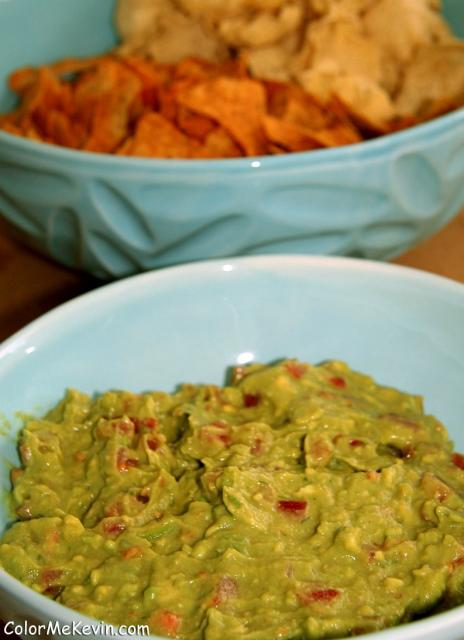 Ingredients
2 Ripe Avacados

1 tomato diced (Try to de-seed and de-juice it a bit)

3/4 tsp cumin

1/2 tsp salt (original recipe calls for 3/4tsp)

3/4 tsp Green Jalapeño Sauce

1/3 cup chopped Cilantro

1/2 small red onion, finely chopped

1 clove garlic (pressed or finely chopped)
Instructions
Chop avocado into small squares.  (I will put up a tutorial on the fast easy way to do this soon and link it)
Add cumin, salt, Jalapeno sauce, and garlic.  (you could add a touch of onion powder if desired)
Gently mash ingredients in bowl. (do not over-mash.  You are not trying to make it creamy- keep it a bit chunky)
Add the rest of your ingredients and gently stir until uniform.
That's it!  Quick, easy, delicious guacamole.
Serving size
 117g (1/4 of recipe)
| Amount Per Serving | % Daily Value |
| --- | --- |
| Calories 212 (177 from fat) |   |
| Total Fat 19.6g | 30% |
| Saturated Fat 4.1g | 21% |
| Trans Fat 0.0g |   |
| Cholesterol 0mg | 0% |
| Sodium 298mg | 12% |
| Potassium 518mg | 15% |
| Total Carbohydrates 10.2g | 3% |
| Dietary Fiber 7.1g | 28% |
| Sugars 1.1g |   |
| Protein 2.1g |   |
Notes
Serving size 117g (1/4 of recipe) Amount Per Serving % Daily Value Calories 212 (177 from fat) Total Fat 19.6g 30% Saturated Fat 4.1g 21% Trans Fat 0.0g Cholesterol 0mg 0% Sodium 298mg 12% Potassium 518mg 15% Total Carbohydrates 10.2g 3% Dietary Fiber 7.1g 28% Sugars 1.1g Protein 2.1g