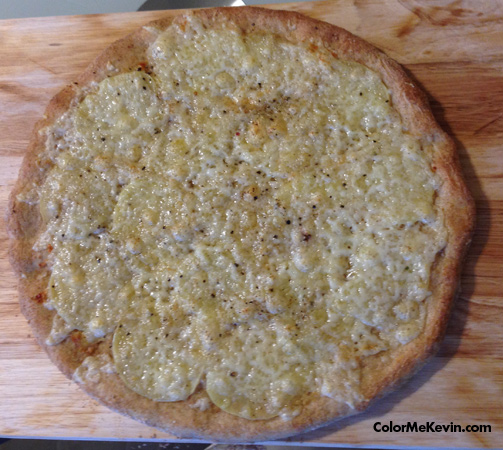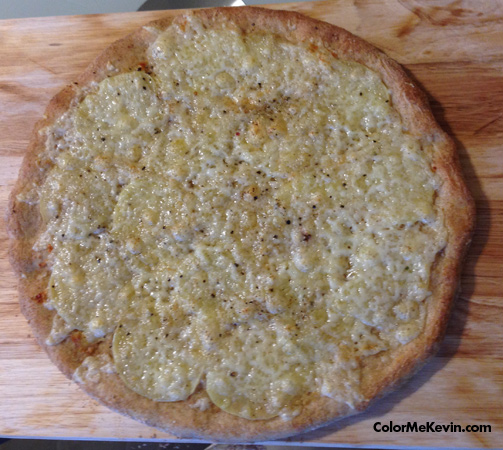 This recipe is quickly becoming a favorite of all my friends! The Potato Pizzette (now known as the potato pizza) from Five Points restaurant in NYC was always a MUST HAVE when my friends and I would be dining there. This little pizza is made with thinly sliced Yukon Gold potatos, fontina cheese and truffle oil. The flavors blend together beautifully! I rarely serve this for the main course. I think it's best served as Five Points does as an appetizer. When I'm having pizza night, I'll serve this as the first pizza. To make this pizza, i use the same pizza dough recipe that I use for the rest of my pizzas.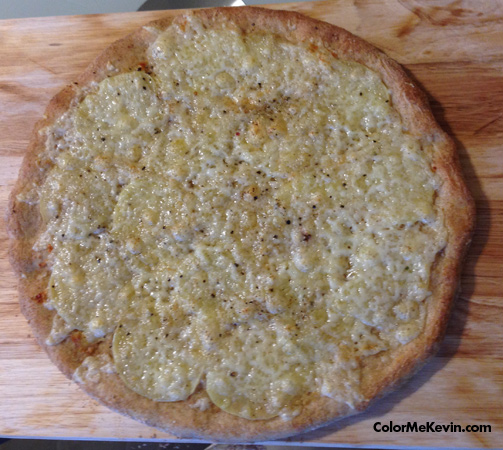 Ingredients
3 Cups "Better for Bread" Flour

1 Cup Whole Wheat Flour

1 Packet Yeast

2 TBSP Olive Oil

2 tsp kosher salt

1 tsp honey

1.5 Cups Water

Fontina Cheese

Yukon Gold Potato (sliced as thin as possible)

Truffle Oil

Salt, Pepper & Garlic powder to taste

Alfredo Sauce (optional, but recommended)
Instructions
Roll or toss your pizza crust. (Click to see my pizza dough recipe)  If you are using alfredo, put a thin coat on the crust now.  Arrange your thin slices of potato around the entire pizza.  Top with shredded fontina.  Drizzle a generous amount of truffle oil over the top of the pizza and top with fresh pepper, a bit of sea salt & some garlic powder.  Bake in a very hot oven (I cook pizzas at about 500-550) until crust looks done and cheese is nicely melted. (usually around 6 minutes)
Notes
If you do not use the alfredo, this pizza can be a bit on the dry side, so make sure you use plenty of oil. For more tips and trick on pizza dough, visit my home made pizza recipe page.