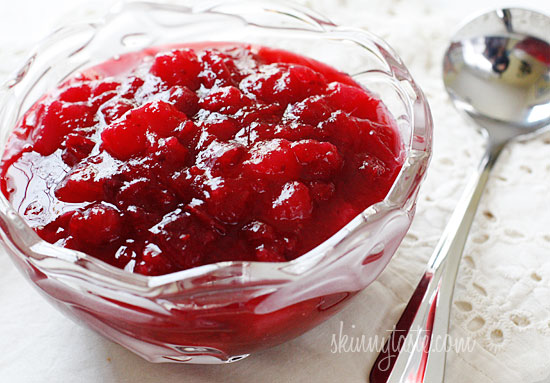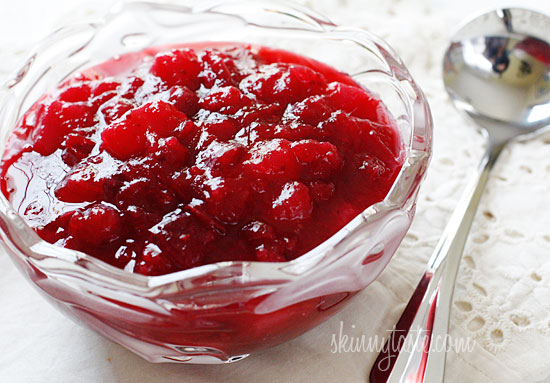 Wow! Here is a great fall recipe. I now make this every year for our family's Thanksgiving dinner. (You know, when we all celebrate the terrible things Christopher Columbus did to the native people when he showed up in the US and stole their land – Yes, that glorious day) This dish takes a classic cranberry sauce to the next level. The addition of pears, ginger and cinnamon make this a side to remember.
created by: Deborah Williams • Peoria, AZ
Reposted from Healthy Cooking Magazine Oct/Nov 2010
Pears & Ginger turn a classic side into something spectacular.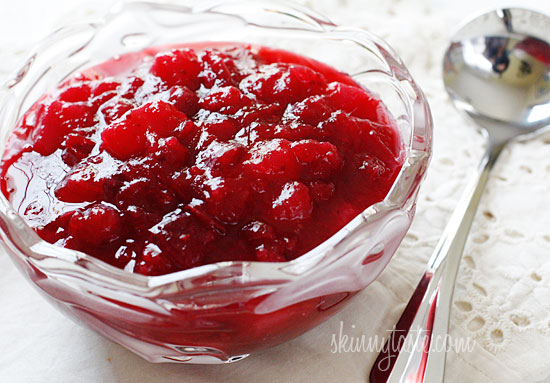 Ingredients
1 pkg (12 oz.) Fresh or Frozen Cranberries

2 medium pears peeled and cubed

1 cup sugar

3/4 cup water

1 to 2 tsp minced fresh ginger root

1/4 tsp ground cinnamon

1/8 tsp salt
Instructions
In large saucepan, combine all ingredients. Cook over medium heat until berries pop, about 15 minutes. Transfer to small bowl; refrigerate until chilled.
Notes
Makes 3 cups Nutrition: 1/4 cup = 94 calories, trace fat(trace saturated fat), 0 cholesterol, 25mg sodium, 24g carbs, 2g fiber, trace protein. Diabetic exchanges: 1 starch, 1/2 fruit