The cosmo is generally thought of as a girlie or gay drink, but I really think they can be enjoyed by anyone.  I've made them for plenty of guys who have never dared to try them that have ended up loving them.  My biggest problem with Cosmos is that when you get them at a bar, they are usually poorly made.  This is for a few reasons…first, if you order them at the run-of-the-mill straight bar, the bartenders don't make them often enough to be good at them.  The second reason, is that many bars use well vodka….this is NOT ok.  The third reason is that they go by the book…too much triple sec, and not enough cranberry juice.  Lighten up the triple sec just a smidge so it's not soooo sweet, and use a heavy splash of cranberry.  And Finally, the biggest way they mess up cosmos- sweetened lime juice.  If you only have sweetened lime juice, just make a different drink.  Don't bother with the cosmo. So without further ado…here is MY perfect cosmo recipe.  It takes a little practice, but you'll be everyone's favorite mixologist once you get it down.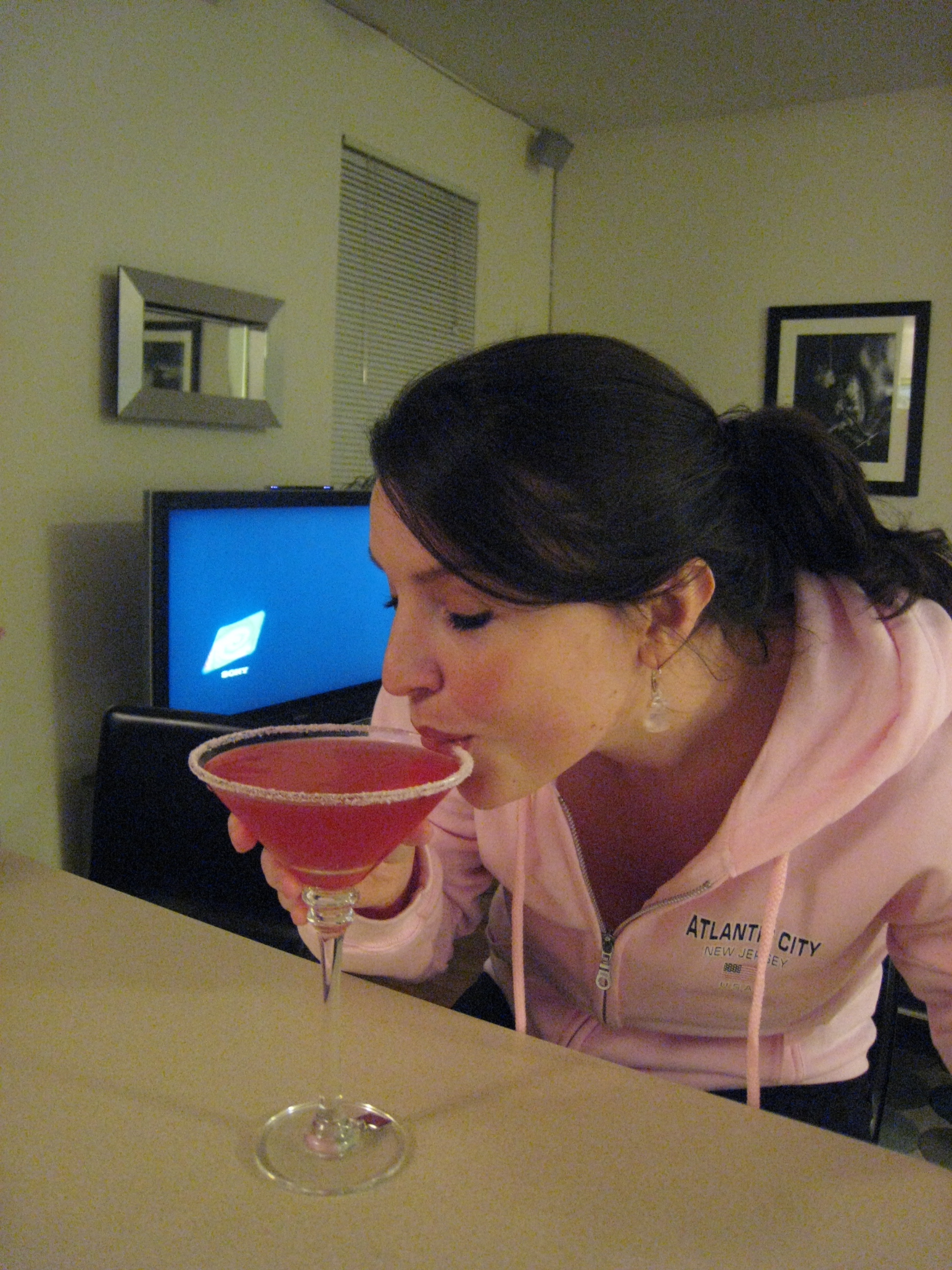 Ingredients
3 parts vodka (Stoli is great - You can also use citron like most recipes call for, but I don't)

1.5 parts triple sec or contreau (I usually just use the triple sec)

FRESH Lime juice (usually about a quarter lime per drink)

Cranberry Juice (heavy splash)
Instructions
I usually count my cosmos.  In other words, while I pour, I count the vodka - 1, 2, 3, 4, 5, 6 and then the triplesec. 1, 2, 3.  For each drink I make, I put a heavy splash of cranberry in. (The drink should be a little darker than light pink. If it's almost clear or very light pink, you probably need more) and for each drink, I use the juice of about a quarter lime.  Mix all ingredients in a shaker and shake VERY well.  Strain the drink into chilled martini glasses and Viola!  The perfect Cosmo.