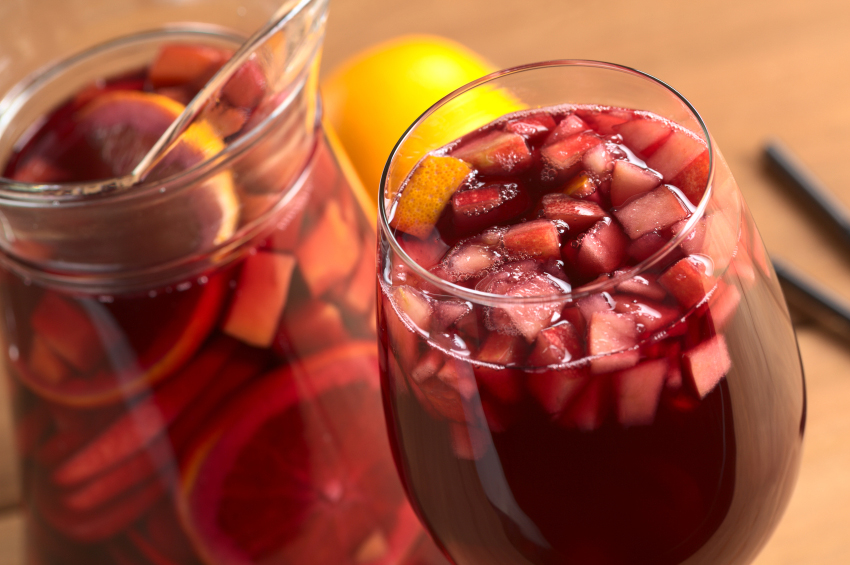 Sangria is a fruity wine made from a dry red that is flavored with fresh fruits, liquors and other goodness. In my opinion, a good sangria has to sit for at least 6 hours before drinking. What makes my sangria so different from other sangria recipes? Well, IT'S THE BEST! Modesty isn't one of my big points. But really – Just about everyone loves my sangria…even people who don't usually care for sangria. So-ready for my sangria recipe!?!?!? Well….here it is.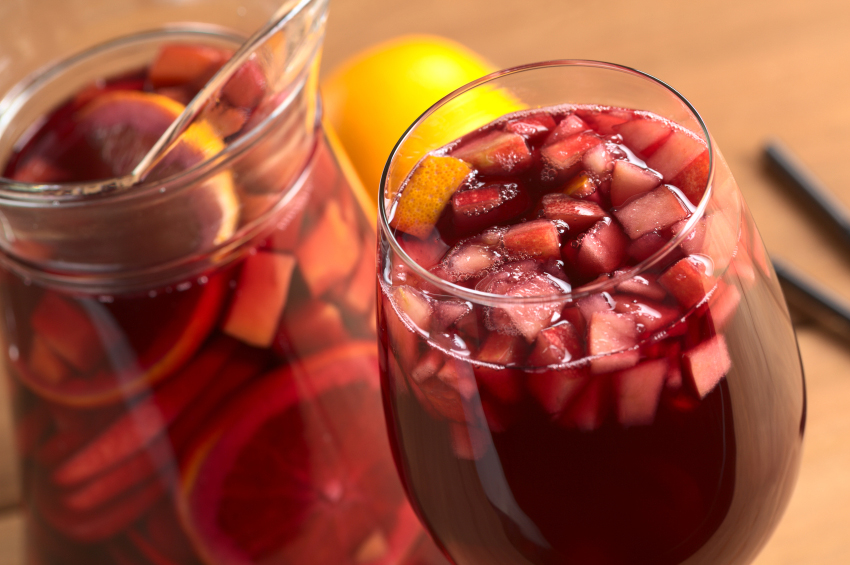 Ingredients
2 x 750ml bottles of red wine (start with a dryer wine. (I like Cabernet Savignon)

1/4 cup sugar

1 Unwaxed Apple (diced into small cubes)

1 Orange (Diced into small cubes)

1 Lemon sliced into thin rounds

small splash of orange juice

3 shots of triplesec

1/2 cup brandy (I use E&J)

any other fruit you may want, chopped up.
Instructions
Let is soak for at least 5 hours. Pour in a glass over ice, and top off with a splash of club soda.
Notes
OK- you should have guessed I'd never publish my SECRET sangria recipe online for everyone to see. No, this is not my recipe, but is a recipe you should enjoy. It will be almost as good as mine. 😉
E&J Brandy found my recipe and asked me to link to their site- I can't do it in the recipe section, so here it is. E&J Brandy