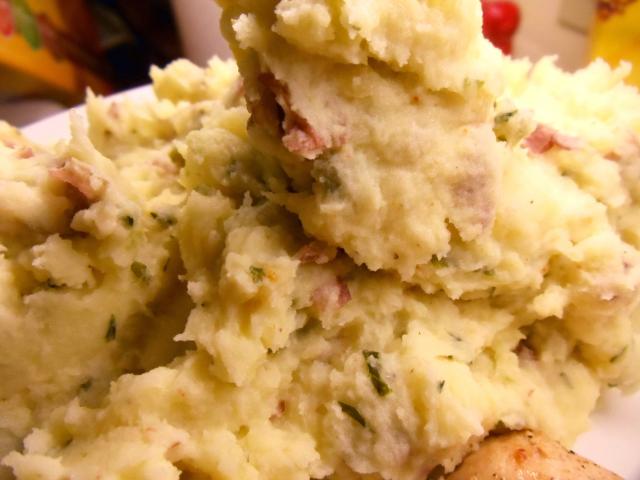 The majority of her cooking is meant to kill you from the inside out (think Paula Dean style), but that's part of what makes some of her recipes so good. This is Rusty's mom's variation of classic mashed potatoes, with enough extras to make them REALLY bad for you, but amazingly delicious. Start with standard mashed potatoes, however you'd usually make them, and then add the ingredients below.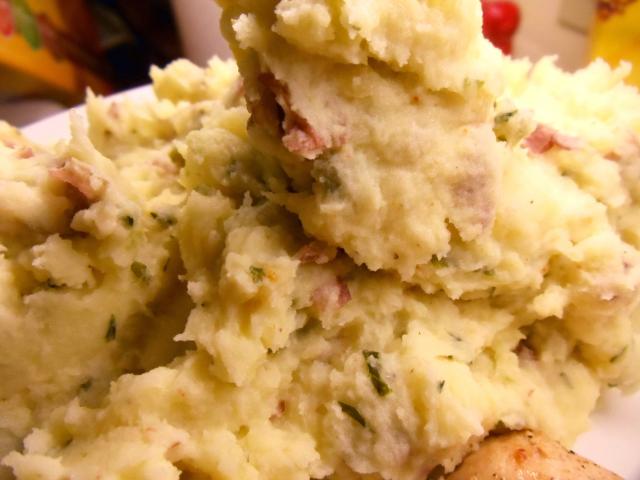 Ingredients
Mashed potatoes

Sour Cream

Cheese (cheddar)

Grape tomatoes (CUT SMALL)

BASIL – Chopped

Onion-optional
Instructions
Make your favorite mashed potatoes and add these ingredients!