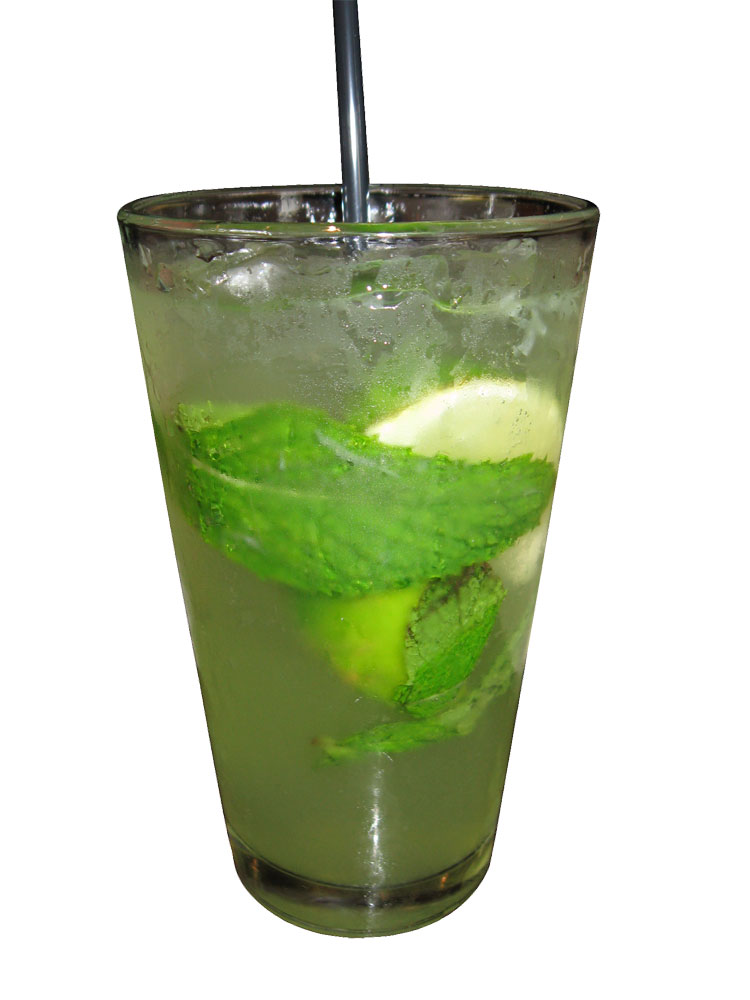 An absolute must have for summer. This mojito is flavorful and refreshing on a hot summer day. This drink compliments the pool perfectly! (I should probably add that you really shouldn't be drinking while by the pool…) This recipe was borrowed from PF Changs. It may not be exactly the same, but it's pretty darn close. You need fresh mint…so if you're reading this in the spring time, do yourself a favor and plant some mint so you have a supply all summer long – just be sure you plant it in a pot! Mint will take over your entire yard. you'll also need a muddler. (a stick you can get at kitchen stores or crate and barrel used for smashing things in the bottom of a glass.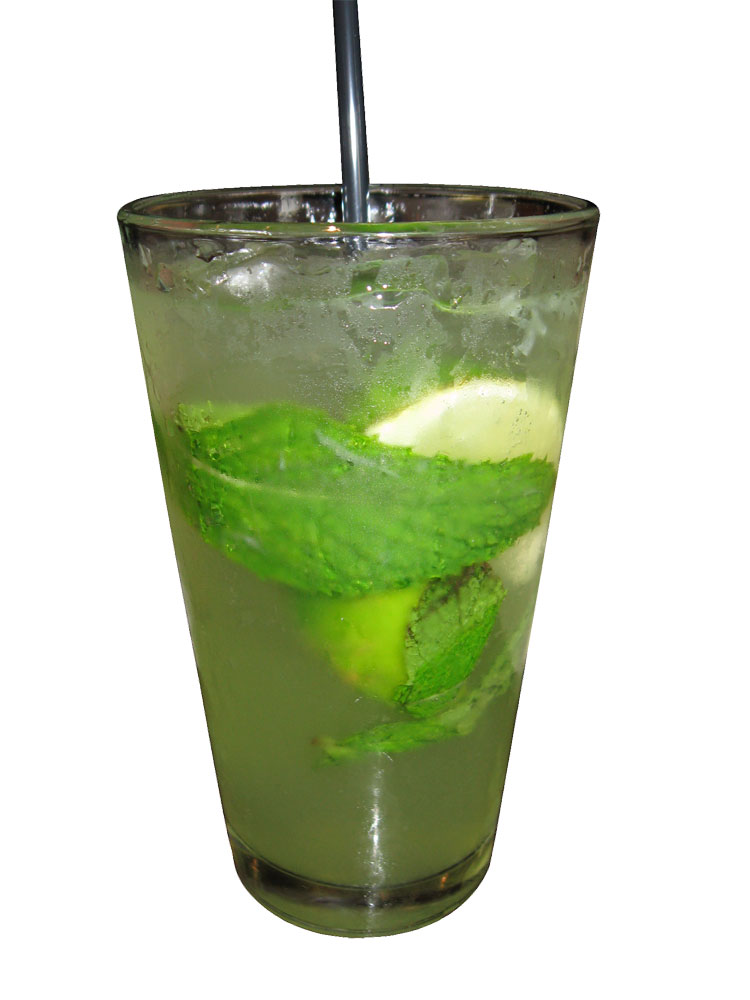 Ingredients
2 oz Bacardi Limon

1 oz Sour Apple Pucker

splash Pinapple Juice

6 Fresh mint leaves (more if they're small)

3 Lime wedges (from a lime cut into 8 wedges)

1/2 tsp or so of powdered sugar

Sparkling water / seltzer / soda water
Instructions
In the bottom of a shaker glass, put 3 lime wedges, and powdered sugar. Muddle the limes with the sugar to juice the limes. Aggressively "bruise" the mint by slapping it on the back of your hand several times. This is enough to pull the flavor of the mint out and you won't have little bits of mint being sucked up your straw as you would if you muddled it. Add Bacardi Limon, Apple Pucker and pineapple juice. Shake to mix, and pour into a glass with a generous amount of ice. Top off with soda water and stir slightly with a spoon.