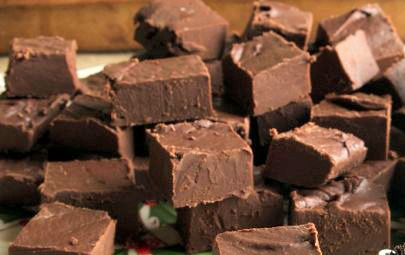 Joe's mom makes some INCREDIBLE fudge. She was kind enough to give me her recipe! Here it is!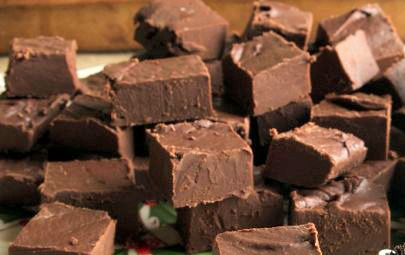 Ingredients
1 Jar Marshmallow Cream (5oz-10oz)

1-1/2 Cups Sugar

2/3 Cup Evaporated Milk

1/4 cup Butter

1/4 tsp salt

1 x 12oz Nestle Semi Sweet morsels

1/2 Cup nuts (optional)

1tsp Vanilla Extract
Instructions
In a medium saucepan, combine marshmallow cream, sugar, evaporated milk, butter or margarine and salt. Bring to a full boil, stirring constantly over moderate heat. Boil 5 minutes, stirring constantly. Remove from heat, add morsels, stir until melted and mixture is smooth. Stir in nuts and vanilla. Pour in aluminum foil lined 8" square pan. Cill. Makes about 2-1/4 lbs.